Joint Communications and Sensing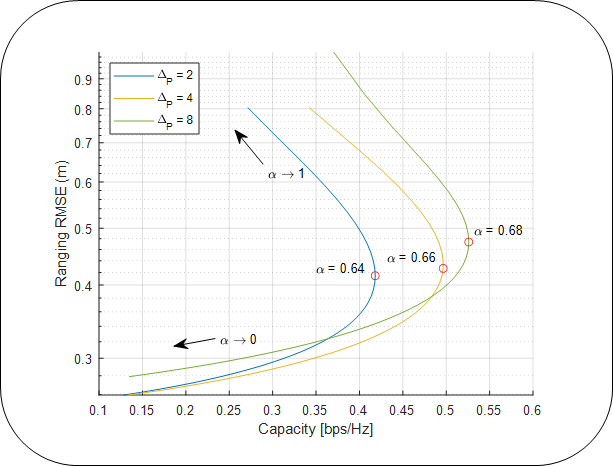 With spectrum rapidly becoming less and less abundant, especially sub-30 GHz where most positioning and sensing applications operate, there is an increased need to share spectrum with communication systems. The trade-off between communications throughput and ranging precision is not a zero-sum game. In particular, co-design of waveforms allows for Pareto-optimal trade-off between throughput and ranging precision. To this end, there has been much work in creating waveforms optimized for both communications and sensing. Previous work in the RNL has focused both on the waveform co-design problem and on fusing LEO communication satellite systems with existing positioning systems (fused LEO PNT) [1] [2]. The RNL is interested in pursuing the waveform co-design problem further by considering the influence of multi path on Pareto-optimal waveform designs and by investigating the possibility of using data subcarriers to assist in ranging. The RNL is also interested in further development of a fused LEO/GNSS positioning solution using Starlink and other massive LEO constellations to improve anti-jam capabilities, availability in urban environments, and ranging precision across the board.
[1] Graff et al., "OFDM Signal Analysis and Design for Ranging and Communications." ION GNSS+, 2021.
[2] Iannucci et al., "Capturing and characterizing live mega-LEO signals for fused and opportunistic LEO GNSS." ION GNSS+, 2021.